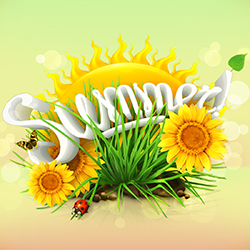 Announcing the Wee Ones Club 2019 Summer Program, back by popular demand. Keep checking this page for updates and registration information or be sure to follow us on Facebook for updates.

Our activities during the Wee Ones Club Summer Program are entirely play-based and include messy art, outdoor sprinkler and water play, stories, music, games and more! Fresh fruit snack is provided.
AGES: 1.9 years old – 5.9 years old.
DATES: May 28th – July 12th, 2019. We are closed June 4th for Eid al-Fitr, open June6th for Anniversary Day and camp will be open for the entire week of the July 4th holiday.

HOURS: Monday – Friday, 9:00am – 12:00pm
Extended-Day Camp, Monday – Friday, 9:00am – 2:00pm**


OTHER DETAILS: All children should come to camp with a bathing suit under their clothing and a backpack with a zip-lock bag containing underwear, diapers if necessary, and a package of baby wipes. Please mark EVERYTHING with your child's name. Do not send water bottles or toys to camp.
** If your child is in extended-day camp (9:00am – 2:00pm), parents should please pack a lunch.