From our family to yours, here's a look at the staff that has committed themselves to your child when they are enrolled in our Mommy & Me or Drop Off programs at the Murray Hill Wee Ones Club.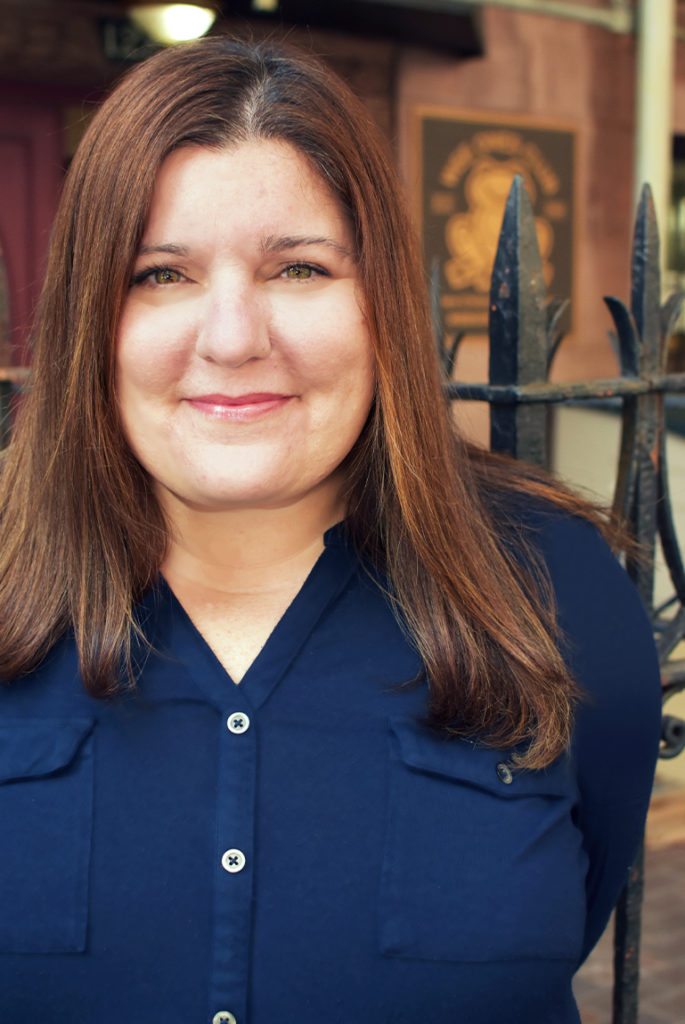 Kara Turrisi Greenwood | Founding Director
Kara possesses a Bachelor of Fine Arts from New York University as well as a Master of Science in Education from Bank Street College of Education. She has lived in and owned her home in Murray Hill since 2002 and loves the small neighborhood feel that Murray Hill offers its residents. She founded Wee Ones Club in 2004 in an effort to bring enrichment and education to our young neighbors in Murray Hill. Over the years, our families requested that their children be offered the opportunity to attend pre-kindergarten classes at Wee Ones. Wee Ones now offers classes for children from five months to two years in a "mommy-and-me" format as well as Pre-Kindergarten Twos, Threes and Fours.
Kara finds working directly with students, parents and administrators deeply rewarding. Many families that attend Wee Ones have been with us since their children were infants and this creates an environment of genuine warmth and caring that is very rare in an early childhood setting. Nothing is more meaningful to Kara than seeing children thrive at our school and to watch them grow, learn and feel joyful about their first school experience. Now that she is married and has two children of her own, Wee Ones has taken on a deeper importance to her. She watches her own children at Wee Ones creating bonds with other students and enjoying the programs which have been offered for over twenty years. Kara explains, "My mission to continue to serve the community is strengthened. I feel privileged to be a part of our students' early development and feel my life is enriched along with the children."
---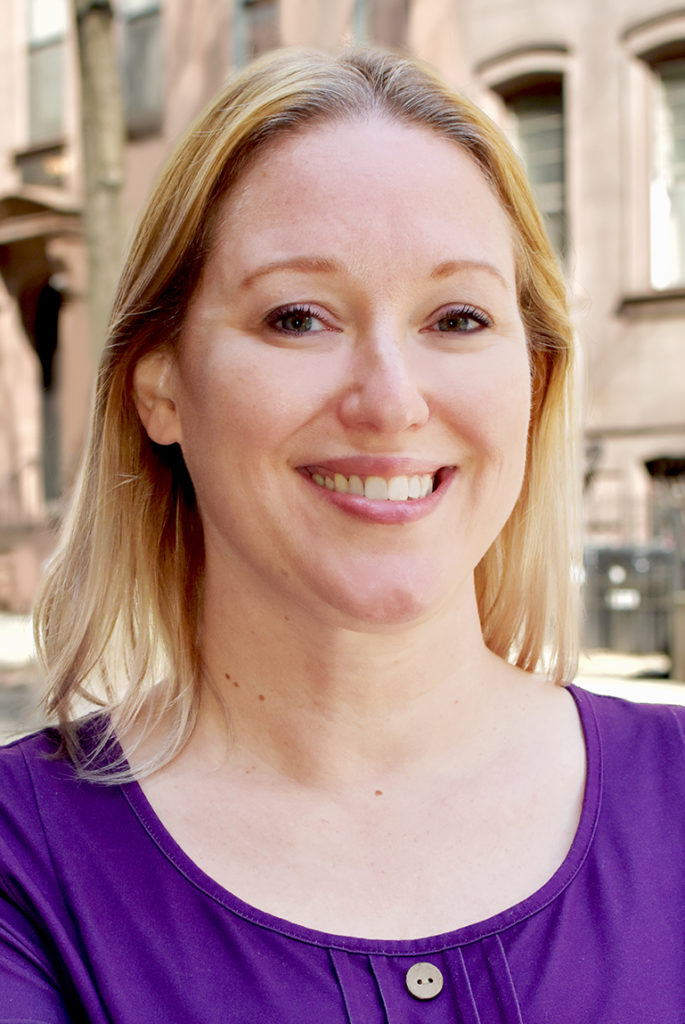 Kelly Stark | Twos Teacher
Kelly has been working in the Twos classroom since she started at Wee Ones in 2015. She holds an advanced degree in Psychology with a focus on Early Childhood Education, and has a diverse background with children of all ages and abilities. She loves teaching the fundamentals of being a kid, since she's a self-proclaimed "kid at heart." Kelly enjoys shopping for toys that'll be fun for two-year-olds to play with and spends her spare time playing with all of the toys that she has purchased for the two-year-olds. A great fan of messy art, Kelly can always be counted on to be the messiest of the bunch. You can usually find Kelly sledding in Riverside Park in the winter and swimming in Central Park in the summer.
---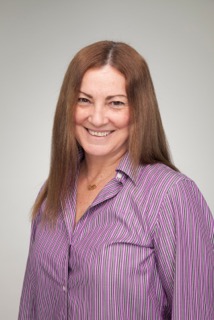 Sharon Sheetz | Head Pre-K Teacher
Not only is Sharon a "True Blue Yankees Fan," Sharon possess a MS Ed. in Early and Elementary Childhood Education and a Permanent New York State Teaching Certificate N- 6th grade. She has over 20 years head-teaching experience in both private and parochial schools as well as four years as the Assistant to the Directors of Admissions and College Guidance at a private NY City High School.
Her goals and philosophy for her classroom include the desire to provide a safe and stimulating setting where the children can navigate their surroundings with confidence. Sharon's hope is that this secure and safe environment, coupled with a program incorporating developmentally appropriate lessons, hands on experiences, rich language based activities, and social interactions, will allow each child to develop emotionally, socially and physically at their own pace and encourage them to take risks and explore. "As a mother myself, I am very much aware of the balance between wanting our children to excel and grow and at the same time wanting to protect and shelter them. I will strive to find that balance in my classroom."
---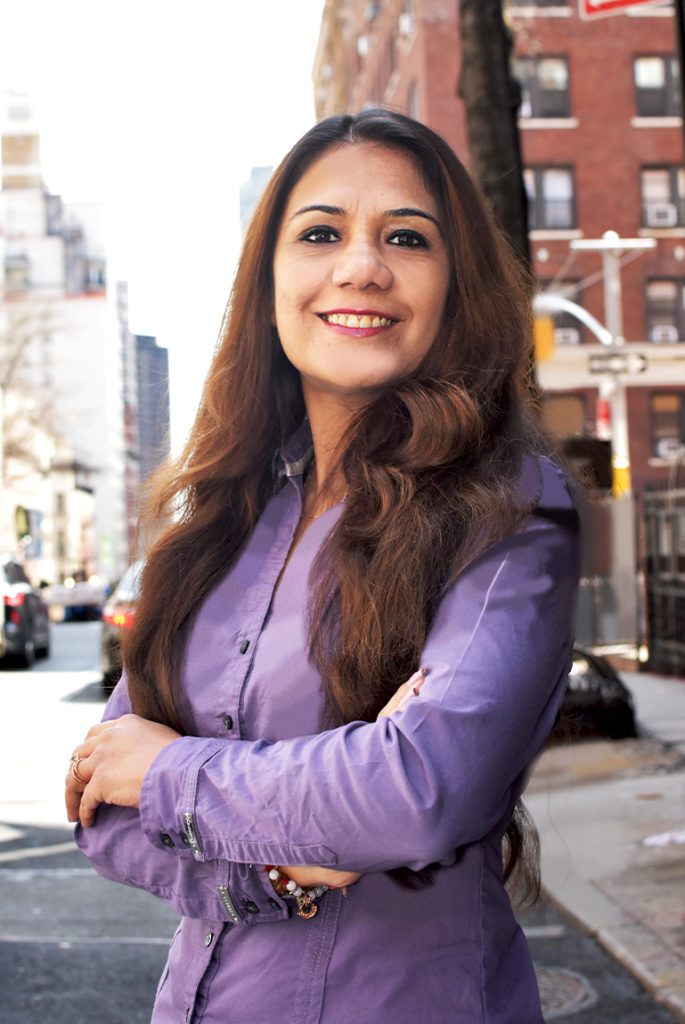 Jaya Khemani | Threes Teacher
Jaya possesses a degree in early childhood education and a master of business administration. She has eighteen years of working experience with children in schools. Being a mother and a teacher, the happiness and safety of children are her top priority. She has a true passion for teaching and looks forward to a fun and engaging new day. Outside of the classroom, she enjoys spending time exploring various new places with her husband and daughter.
---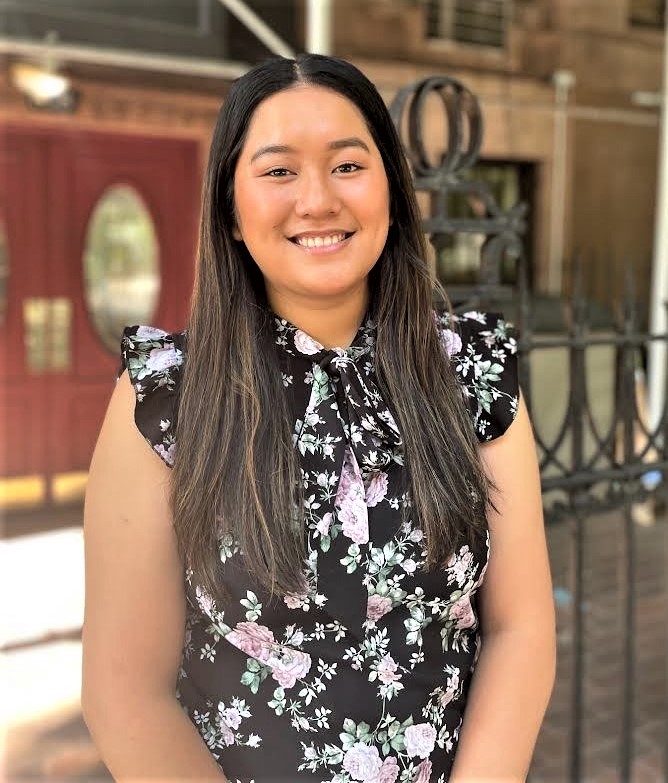 Erica Tubera | Mommy & Me, Twos Assistant
Erica is a singer/actor from Saipan, Northern Mariana Islands. She started singing at the age of 3 and started a small family band as she got older. Her very first job back home was a Child Care Attendant at a small cafe/bakery and was also the leader of a children's choir at her church for about 3 years.
Erica moved to NYC in August 2019, where she attended The New York Conservatory for Dramatic Arts, then began pursuing her career as a performer. In 2020, she landed a position as a Kids Party Entertainer, where she dressed up a lot as Moana while doing magic tricks and balloon twisting! She recently ended a 9-month long contract where she made her Off-Broadway debut as a female swing in The Office! a Musical Parody.
She currently lives in New Jersey with her partner Matt and her two tiny parakeets, Barry and Felix. In her free time, she enjoys walking by the Hudson walkway with the beautiful view of the city.
Erica is very excited to be a part of Wee Ones Club!
---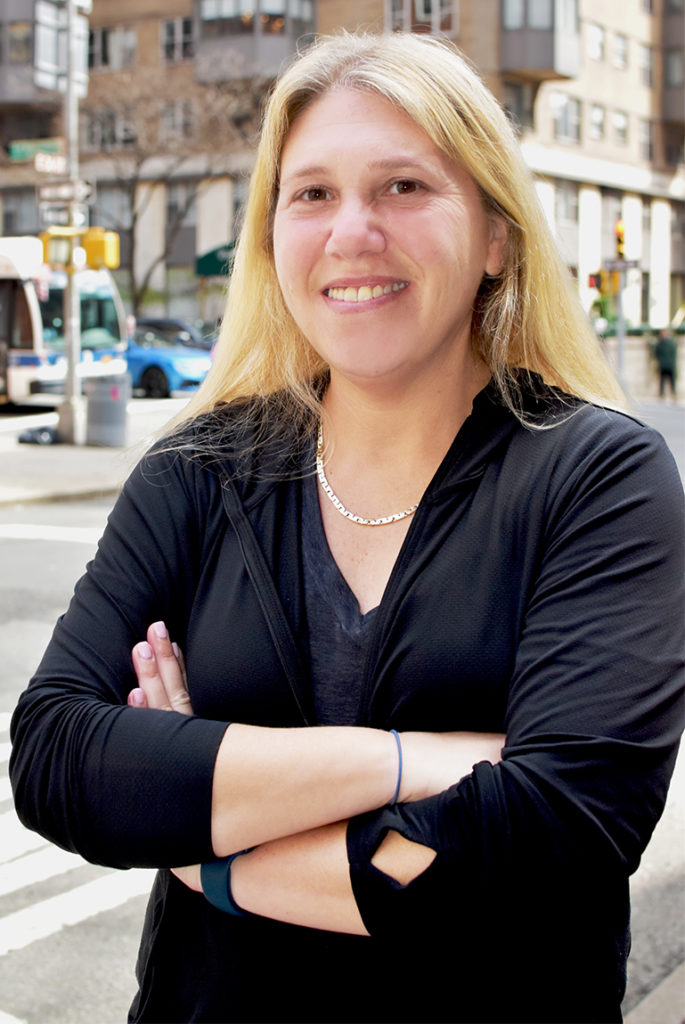 Jamie Libertoff | Older Threes/Fours Assistant
Jamie has been part of the Wee Ones Family since 2017. She started as an assistant in the Twos classroom. Since Sept. 2021, she has been working with the Older Threes/Fours class. Jamie is a big fan of Broadway musicals and concerts. She grew up on Long Island but has lived in Manhattan for most of her adult life. Jamie enjoys quiet nights at home with diamond art, colored pencils and Netflix.
---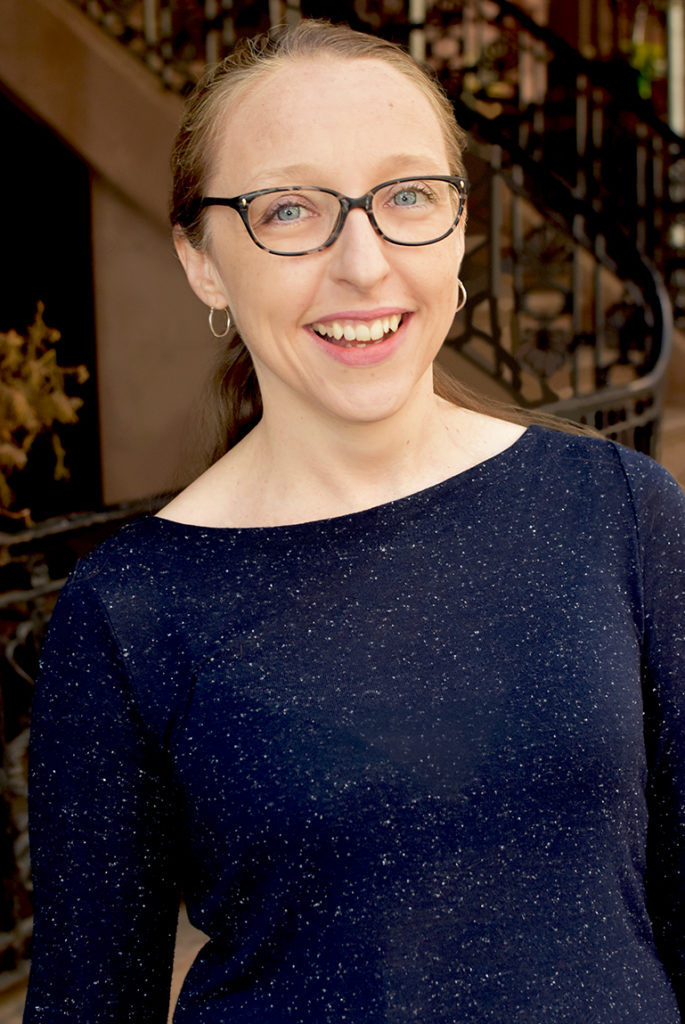 Rachel Bertoglio | Fours Teacher
Rachel has a Bachelor of Arts degree from Ohio Wesleyan University with a major in theatre and minors in dance and philosophy. She has worked with and taught children for over 25 years.
Rachel believes young children learn best through play and and more willingly enter "play-learning" when they find the topic relevant, the materials intriguing, and the environment engaging. She strives to make learning fun and exciting, often using song, art, science and movement as go-to tools. Rachel also thinks that supporting social and emotional development is deeply important to a child's success in the classroom and world – helping them learn appropriate boundaries, confidence and that we all have a unique perspective and voice.
Rachel is married and has two children. She loves snuggling up on the couch with her children and reading or having family movie nights and they often create/conduct random art and science projects. Rachel also enjoys reading, knitting and practicing her balloon animal skills (simple animals only!).
---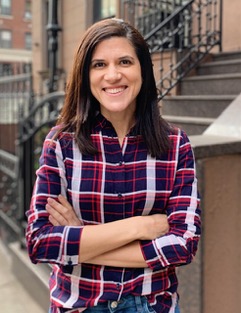 Tala Harb | Fours Teacher
I am glad to be one of your child's teachers for this year. It will be my first year at Wee Ones but I have extensive experience teaching four-year-olds. I hold a bachelor's degree in Early Childhood Education as well as a master's degree specializing in School Leadership and Management. My goal for this year is to include all my students in a fun and engaging environment – learning, exploring and experimenting with new skills and information. I love to share my knowledge with children and build upon all of the exciting things they already know!
I like to spend my free time cooking new recipes and playing with my two lovely daughters.